EMF clothing is such an easy way to shield your body everywhere you go and with no one knowing. But you don't want to look or feel like you're wearing space suit. Fortunately there are now a few brands making high quality and protective clothing.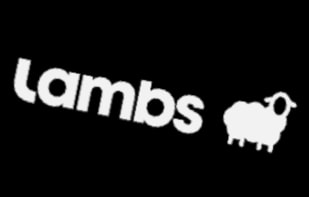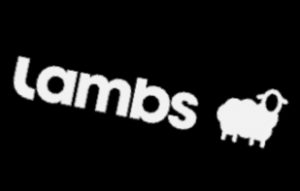 One of my favorites lines is Lambs.
Lambs makes fashionable men and women's tops, underwear, hats, socks, beanies, and belly bands for pregnant mamas. Hopefully they add more to their line as they grow. Click here to visit their official website.
Their clothing is actually inspired by spacesuit technology and uses WaveStopper™ electromagnetic shielding technology to block 99% of wireless radiation. This includes cell phone, 4G, 5G, WiFi, Bluetooth, etc.
After being tested and certified, WaveStopper™ is woven into their apparel for protection and performance. This technology includes a full layer of SilverFlex™ fibers. The silver provides the conductivity for WaveStopper™ to work as an EMF shield.
Check out the video below to see a real world test of how Lambs beanie hats work against EMF radiation.
What Makes Lambs Better Than The Rest
Here are several reasons Lambs shielding apparel is better than other brands out there, in my opinion and from my experience wearing their clothes for a couple years now.
1. Lambs Apparel Just Feels Great
I personally love how their clothes feel. They're soft, breathable, and fit well. Personally, they make me feel good and confident. You can tell it's made of quality fabric by how it feels, how long it lasts and hold their shape. These are articles you'll keep for a long time. I wear their shirts when I work out at the gym (so happy they have public WiFi) but also like them for everyday wear.
They literally have a 30 day feel great guarantee. If for any reason you are not fully satisfied with your article, they will make it right. Free returns in the US.
2. Backed by Science
I value the science behind EMF technologies and seeing the proof it works. Lambs' technology is tested and certified by international labs, including a military grade laboratory.
You can download their US and France reports on their site. They're also backed by a ton of scientific studies.
They have video on their site showing how the technology works with an EMF meter. I've tested my underwear, shirts, and hats with my Trifield Meter and have seen a ton of reviews and comments online, all supporting that it blocks RF radiation.
3. Many Health Benefits
The biggest health benefit of this line of clothing is that it blocks radiation, which prevents symptoms and reduces oxidative stress in your body. This is good for your immune system, sleep, energy, digestion, cognition, among other things.
I find their blocking apparel really helps with temperature regulation. They keep me from getting too hot. I use a lot of anti-radiation gear and do grounding daily, so I can't say for sure if the clothes in particular helped my sleep, immunity, and focus but I sleep great and it definitely improved after I started reducing my radiation exposure.
78% of interviewed Lambs customers reported wearing their clothes helped to improve their memory, happiness, and thinking with less brain fog and headaches. I'm not making this up!
The silver fiber makes these items antimicrobial and anti-odor. This is particularly great for your socks and underwear. The fibers also helps regulate your temperature by distributing your body heat. Great for exercising in them and everyday wear.
All of their apparel is UPF-50+, blocking UV radiation. My kids live in UPF blocking clothes all summer, but I never really think to buy these shirts for myself.
But as I get older I have become more aware of how my skin is aging, and protecting it is more important to me now.
4. Highly Reviewed
Lambs is worn by a ton of big names, including the former president of Lululemon, Brett Conrad and a Navy Seal Commander and founder of SealFit. There are also over 5,000 five star reviews on their website and a ton of positive feedback, I have found online. Protective clothes aren't cheap. I know for me, I always check the rating and number of reviews before I buy something to make sure it's as good as they say it is.
When you buy their items, you also get a 100% satisfaction 30 day guarantee so there's no risk if you find you don't like it. Click here to visit their official website.
Bonus – Machine Washable
Not all blocking clothes and apparel are machine washable. I don't know about you, but my wife and I do not have the time to hand wash our clothes. It's hard enough to keep up with all of our laundry not to mention the kids' stuff as it is. This was a big plus for me.
Additional Benefits
There is independent research being done that shows Lambs clothing improves wearer's heart rate variability (meaning your heart recovers well and with less stress) and resting heart rate.
One thing I particularly paid attention to, is that users have reported improved fertility and sperm count after wearing their briefs and trunks. I have quite a few pairs of Lambs underwear. Protecting the family jewels is high up on my list – sorry if this is TMI for you!
You can find links to all the studies and data on their website. It'll keep you busy for a while.
Things I Wish Lambs Would Improve
At this time, some of their apparel is only available in black, including; the long sleeves, t shirts, hats, women's underwear. I personally would like more color options and I know my wife would like more options for the tops.
You sometimes have to wait for your purchase. Lambs is growing in popularity so sometimes their items are sold out for the upcoming month or so. It's a pain to wait but it tells you how great your purchase is.
I have a hoodie from another brand but I keep hoping Lambs will add more items to their site, like hoodies or zip ups, maybe some shorts or tracks. 

Lastly, free shipping in the US requires a minimum purchase of $200, which is annoying when you just want to grab some socks and a new pair of trunks.
There are often discount offers (in a spin wheel when you first go to their site) that helps offset the shipping fees though.
More About Lambs
Co-founders Arthur Menard, Pierre Louis Boyer, and Thomas Calichiama created this tech clothing line to help people protect themselves from electromagnetic radiation and to raise awareness to this growing problem all around us.
First launched in 2017 at a Consumer's Electronics Show, the company was originally founded in Paris but relocated to the Los Angeles.
They're known for their shielding boxers and briefs and have grown their apparel pretty quickly, first expanding into hats and beanies. 

I hope they add some kids clothes in the near future so my whole family can be fit in Lambs apparel. Click here to visit their official website.
Are You Wearing Lambs Yet?
With the satisfaction guarantee, there's no reason not to try out this EMF protective clothing yourself. See if you can feel the changes and health improvements so many other wearers have reported. I have another post you can take a look at for more great EMF blocking clothing options.
I say this way too much (or maybe not enough) that you have to wear clothing anyway, might as well have some benefits to it, and I can think of nothing more important than keeping yourself safe from radiation, improving your health, and preventing negative health outcomes from repeated EMF exposure.