Hi guys. I'm happy to have you here in this growing community of people who care about and are taking action against the dangers of EMF radiation.
I've been asked a lot about where to get the best deals on EMF protection products this Holiday season especially for Black Friday and Cyber Monday.
So I connected with my favorite brands and did a ton of searching to get you the best sales. Some of these are public and others are only available from here.
So whether you're looking for protection for yourself or to gift to others, this is the place you want to be.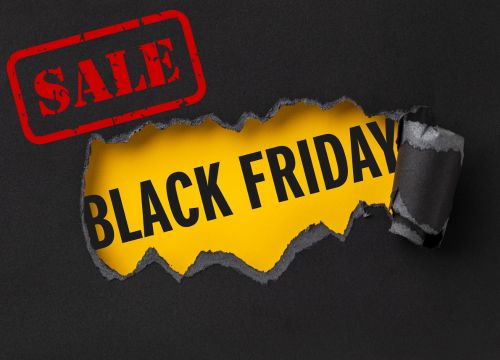 Best Cyber Monday Deal for 2023
You're probably seeing ads for Black Friday sales everywhere. It seems Black Friday is now Black November.
I guess it really doesn't matter, as long as we're getting good deals, which is what I'm sharing with you today.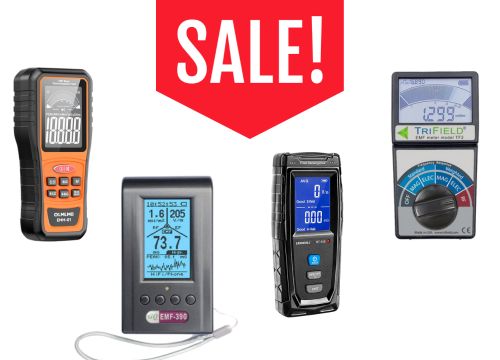 Why Should I Get A Meter?
A meter is the best way to find the sources of RF radiation in your home or office, really learn how much radiation your devices are emitting and see if changes you've made are working.

It's the first recommendation I make. Seeing the level of EMFs your cell phone or WiFi meter emits, as you back across the room from it, is eye opening! Right now the price on my highly recommended GQ EMF-390 is the lowest it's ever been (20% Off + $20 Coupon).
Lambs EMF Clothing
If you want to feel and look good, while shielding your body from EMFs, their clothes are 'wear' it's at.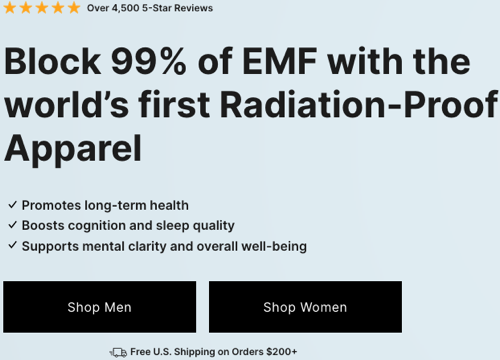 I believe Lambs does Black Friday sales but they have limited stock available. Since they have sales on specific items now, I'd check them out because they do sell out, making you wait much longer for delivery. Check out…
Shield Your Body – 28% OFF Sitewide
SYB is hosting a site wide pre-black Friday sale, up to 28% off site wide, discount goes up the more you spend. 
If you're looking for a shielding cell phone pouch, laptop shield, bag or backpack, Faraday bed canopy, dirty electricity filters and meter, or consulting services, check out their site.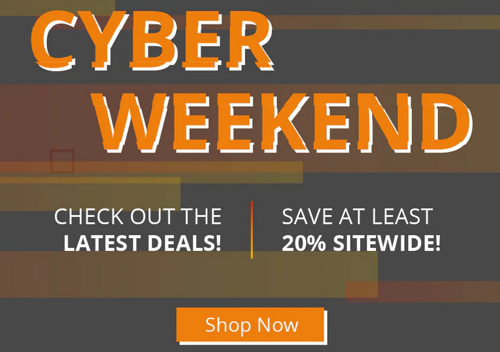 For new parents or grand parents – they also have shielding baby products, an adorable beanie and blanket.
DefenderShield – 15% OFF + More
DefenderShield has also started their Black Friday sales early. They have 15% off sitewide plus 25% off when you spend $200+. Free shipping for US customers and 50% off shipping for International purchases.
I think you guys already know how much I like DefenderShield products so I won't go on about them here.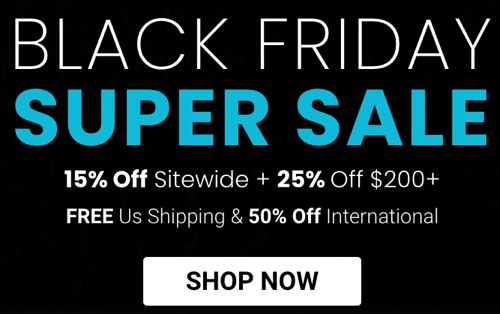 But they have a ton of shielding options, including the best options for kids and pets, and quite a few new products this year.
Amazon Sales
20% off DefenderShield products on Amazon.
While DefenderShield.com has 15% off site wide and 25% off when you spend $200 or more on their site, you can get 20% off on certain products on Amazon (Air Tubes, some cell cases, laptop sleeve, Faraday bags, Blue Light glasses, etc.)
So spend over $200 go to the DefenderShield site – spend less than $200 go to Amazon.
Free US shipping and 50% off International through their website.
Shielding Pendants and Crystals
This is my year of Shungite gifts so I've been paying closer attention to their prices.
Deals on Faraday Products
Mission Darkness
I've been waiting for Mission Darkness' Black Friday sales. 20% off their Faraday bags. Great option if you're concerned about EMPs.
$20 for a Faraday cell phone bag.
$12 for a key fob bag
20% off duffel bags, laptop bags, hats, and more
OffGrid – 20% off many Faraday Bags including their Backpack (which I love)
Digital Privacy – Stocking Stuffers
Check out these Webcam Cover Slides 6 pack for under $5. You can block your camera on your phone or computer but still use it when you want.
USB Data Blockers $7.99 for 4. Great for people who travel. Use it to safely charge your device in public. Block hacking and juice jacking.
That's all I've found for now but check back often because I update this page as the deals change.
Fake Sales
Samfolk Faraday Box – Great product. Amazon says it's 41% off. It's really only $2 off.
Golden Kocoon EMF beanie – Only went to $59.99 this week, same with their cap.
ATE 2 pack grounding mats – $10 off not really 43% off. Still a good price for a gift for you and someone else not not the sale advertised.
I also use a few price comparison apps to make sure you're not getting fake deals.
As always, any sales you find – feel free to send them my way.
Have Questions?
If you have any questions about these companies or products, feel free to send me an email or check out my recommended products on this site for more information about them.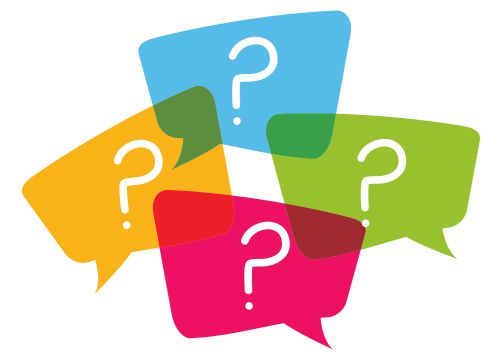 I'll be adding more sales I find throughout Black Friday season, including flash sales. So sign up for my email list to get the most up to date sales sent right to you or check back here regularly.