If you are looking for the best EMF curtains you have come to the right place. You can't control the increasing amount of EMF that exists outside of your home, but you can reduce the amount that reaches you.
The best emf curtains will protect your family from 5G cell towers, smart meters, neighbor's routers, satellite dishes, power lines and other sources of radiation. You can create a healthy environment free from harmful radiation, sunlight, and disturbances.
Top Shielding Curtains
Here is my list of the top EMF protection curtains on the market in 2023.
1. Mission Darkness TitanRF Radiation Shielding
These EMF curtains by Mission Darkness feature EMF radiation shielding technology and blackout capabilities.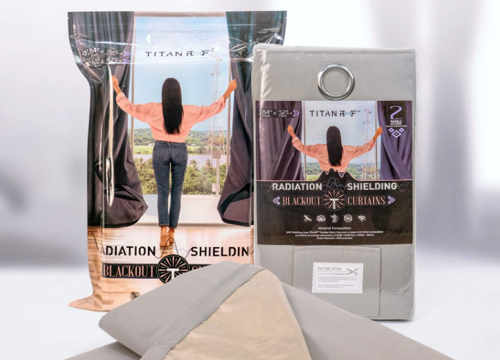 The main purpose is the provide a barrier inside your home that protects you from outside RF signals such as EMF (electromagnetic frequencies).
These blackout curtain blocks sunlight and UV rays, plus balances room temperature by insulting against summer heat and winter chill.
Three Color Options
There are three different colour options grey, white and beige and there are two size options available.
The short panel curtains measure 63 inches long by 42 inches wide. The long panel curtains measure 84 inches long by 104 inches wide. Each package comes with two panels so the total coverage is double the width.
To use, simply hand the curtains in your window, doorway, bed canopy or desired lactation to reduce your exposure to radiation.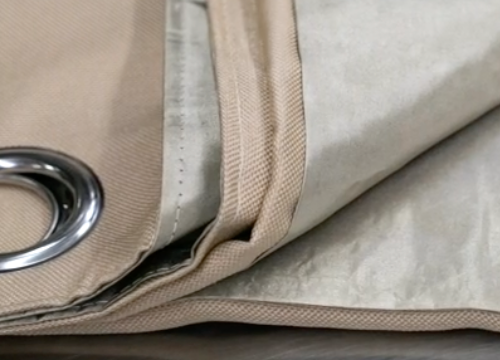 Built with two layers of TitanRF Faraday fabric, offering EMF protection and RF signal shielding. Blocking signals with an average attenuation of 80dB-120dB from frequencies between 10MHz-40GHz. This fabric is lab tested and certified IEEE 299-2006 and MIL STD 188-125.
Features and Benefits
Radiation shielding
Thermal insulation
Increased privacy
Light blocking
Energy saving
If you aren't worried about blocking the entire 5G spectrum but up to frequencies of 40 GHz then these are a good choice. Click here to find the best deal on these curtains by Mission Darkness.
2. Faraday Defense Silver Fabric Curtain Panel
These EMF curtains by Faraday Defense are made from 100% silver fiber material and have a shielding efficiency of 99.99%. Blocking signals with an average attenuation of 20-35dB from frequencies between 10MHz and 3 GHz.
These curtains won't completely block RF signals because they are made to shield. They will decrease your exposure to cell towers and 5G but not completely block them.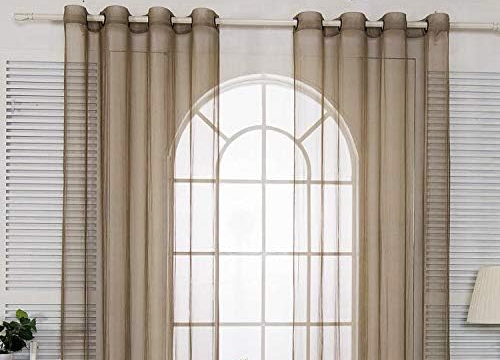 Let The Light Shine Through
They are light weight and will allow sunlight to shine through. The dimension of one panel is 57 inches by 84 inches, they come as a signal panel so make sure you order two if necessary.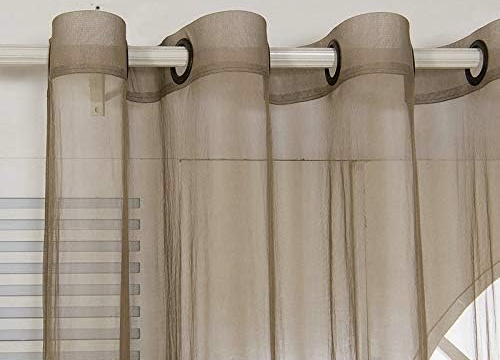 These curtains are a good option and have many positive reviews. They are a great option if you don't want blackout curtains and aren't looking to block frequencies higher than 3 GHz. Below is a picture of the Faraday Defence curtain panel being tested for conductivity with a multimeter.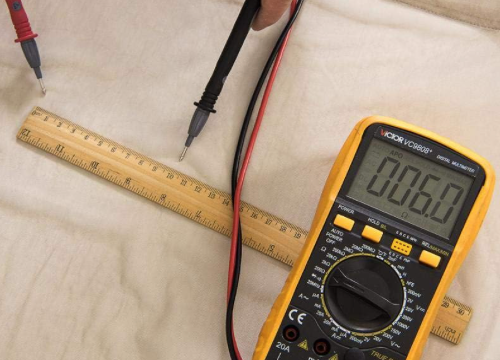 Click here to find the best deals on these EMF curtains by Faraday Defense
3. Defendershield EMF Radiation Protection Curtains
The EMF curtains by Defendershield are no longer available. They heavyweight curtains that are lined with Ultra Armor Shielding Technology to protect you from external sources of EMFs.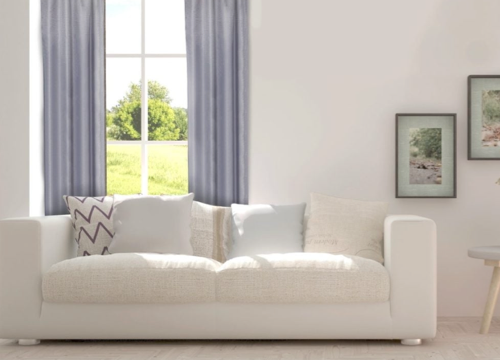 They block the highest frequencies of wireless EMF radiation including the entire 5G spectrum (300Hz-90GHz).
These curtains come with 2 panels with each order and they are available in two colours light biege and silvery grey.
There are three size options with different lengths: 36 inches by 54 inches, 36 inches by 63 inches and 36 inches by 84 inches.
If you are looking to block all EMFs including the 5G spectrum then these are the curtains you want to go with.
Testing EMF Shielding Fabric Curtains
Below is a before and after split screen test done with the Mission Darkness curtains. On the left the curtain is open with a 5G router on the desk behind it with very high EMF readings. On the right is when the curtains were completely closed the numbers on the Trifield EMF meter dropped instantly. All the products on this list have passed this test.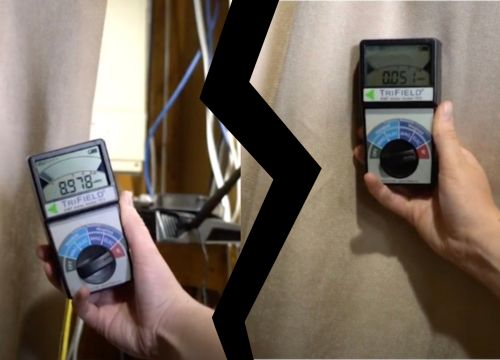 Buying EMF Curtains Summary
As you can see there are several good emf shielding curtain options on the market. Before you buy make sure you know what you are trying to block or shield yourself from and what level of GHz protection you need.
If you are looking for the best all around protection then you want to go for the curtains by Defendershield as they block the entire 5G spectrum and provide the best protection. Don't forget to pick up a curtain rod if you don't already have one.